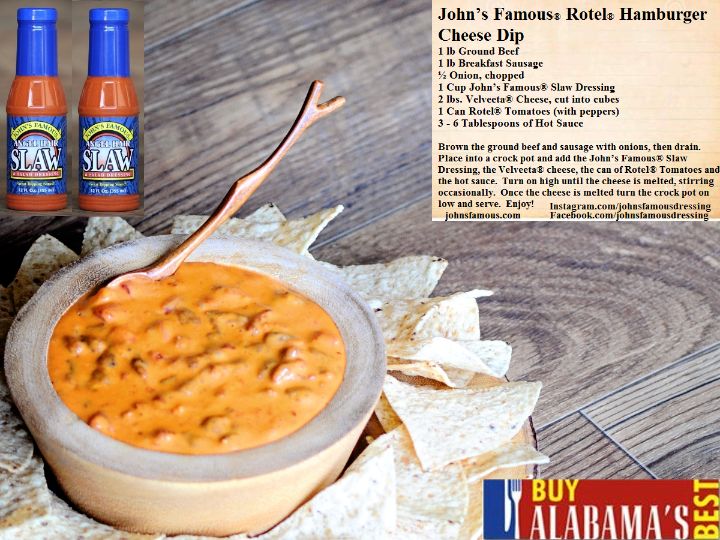 1 lb Ground Beef
1 lb Breakfast Sausage
½ Onion, chopped
1 Cup John's Famous® Slaw Dressing
2 lbs. Velveeta® Cheese, cut into cubes
1 Can Rotel® Tomatoes (with peppers)
3 – 6 Tablespoons of Hot Sauce
Brown the ground beef and sausage with onion, then drain. Place into a crock pot and add the John's Famous®Angel Hair Dressing, the Velveeta® cheese, the can of Rotel® Tomatoes and the Hot Sauce. Turn on high until the cheese is melted, stirring occasionally. Once the cheese is melted turn the crock pot on low and serve. Enjoy!